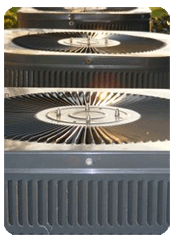 For Dealers, Distributors & Manufacturers

Bob Gee knows the heating and air conditioning industry…from manufacturer to distributor to dealer. He spent 26 years with one of the leading distributors in the HVAC industry before establishing his own consulting business. Bob Gee has presented over 2500 seminars and workshops in the HVAC industry. He has developed over 25 individual training programs for manufacturers, distributors and dealers.

Seminars and Workshops

Training programs that address every phase of the operation of an HVAC dealership. Sales, management, service, pricing, customer satisfaction, teamwork, marketing, and more. Bob Gee has trained over 3000 HVAC salespeople on the principles of consultative selling. His exclusive 4-day workshop "Certified Comfort Consultant" is recognized as tops in the industry for producing immediate results.

Keynotes

Bob Gee has addressed over 150 distributor, manufacturer, and industry meetings. His presentations educate, entertain and inspire. Some of his subjects – HIT'EM WHERE THEY AINT on differentiating to win; FORMING THE HABIT OF SUCCESS on what successful people and businesses do that failures don't do; CREATING A COMPANY THAT PEOPLE LOVE TO WORK FOR on finding and keeping the best employees.

Distributor Training

Over 700 distributor salespeople have increased sales and market share after attending VALUE FOCUSED SELLING: HIGH PERFORMANCE TERRITORY MANAGEMENT. Bob Gee developed and presented this program for a major HVAC manufacturer. Twenty-one distributors have hosted this program in-house.

Consulting

Consulting services available in-house or on-line.

Books & Materials

Visit this web-sites Books and Materials page for information on books, papers and other materials specific to the HVAC industry.